Scarecrow scarecrow
Anne McFry is on a Greyhound bus leaving Mercer County, Iowa headed towards New York City. Her heart is set on a dream of becoming a musical star. But she is not only chasing her desire, she is also fleeing a living nightmare. As part of a Satanic cult her hands were literally covered with blood at the brutal murder of Wilbur Ferris, a pillar of the community. Thus begins a most unusual and horrific journey. It seems that Anne cannot get poor Wilbur out of her mind. From the window of the bus leaving her home town she sees a scarecrow in the corn field; but with the face of Wilbur Ferris! From there things just get more devious and stranger. It seems that somehow the image of the scarecrow and her past is haunting Anne in a powerful fashion. This journey is filled with peril and surprises galore as Anne realizes that the chilling grip of darkness is tighter then she could ever imagine. Can Anne McFry discover the secret of the scarecrow before the forces of evil do her in?
www.amazon.com/Scarecrow-Anne-McFry-1/dp/194598709X/ref=sr_1_cc_1?s=aps&ie=UTF8&qid=1512595163&sr=1-1-catcorr&keywords=scarecrow+scarecrow+john+kaniecki
​
Powered by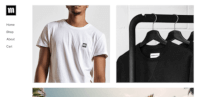 Create your own unique website with customizable templates.